(Last Updated On: August 15, 2023)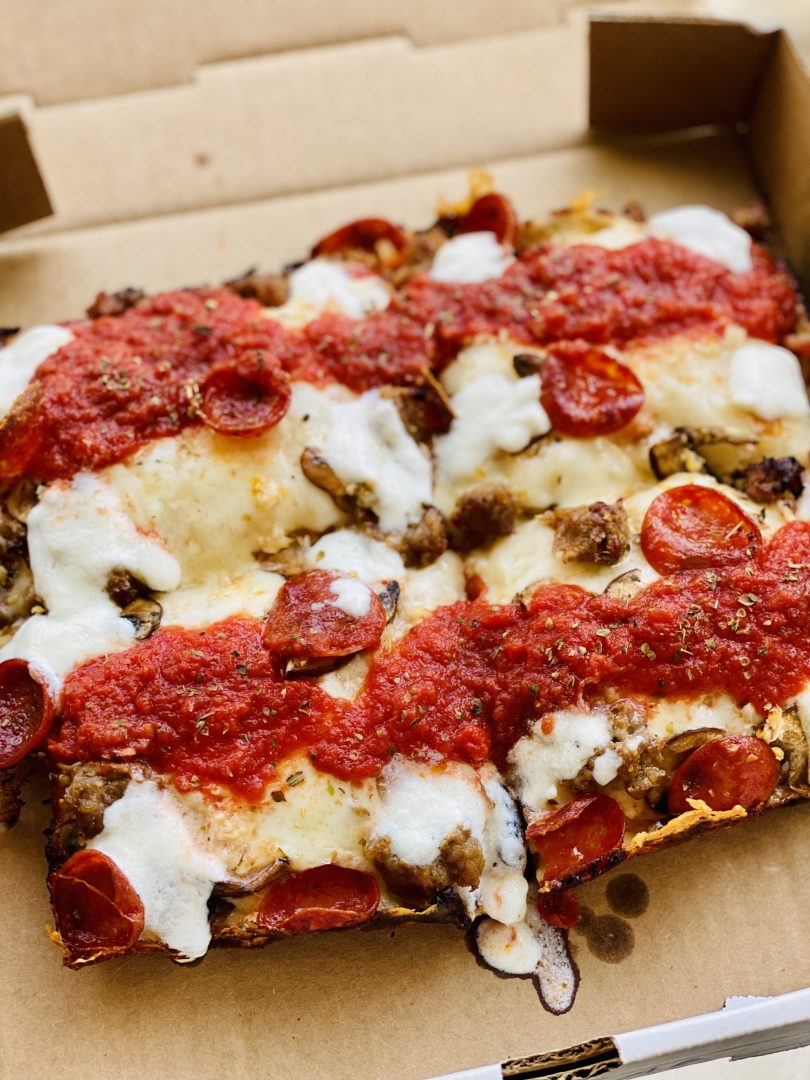 Via 313 brings the best Detroit-style square cut pizza to Austin, and my favorite location is on Rainey Street. It's their original style of food truck sitting behind Craft Pride, on a cool, big patio.  Rainey Street is a fun area of Austin, and it's hard to pick a favorite, but this is definitely on the top of the list.  They even have a Gluten Free version, which is the feature image.  You won't believe it's Gluten Free!
TIP: Multiple locations available for dine in, delivery and pick up. Pet friendly.
Top 20 Pizza 2020: Best Thick Crust Pizza
Craft Pride is eclectic bar has a cut-out of Texas hanging from the ceiling, which immediately makes you feel at home.  There is plenty of space for hanging out both inside and out. One of the greatest things about Craft Pride, is the amount of Local Austin and Texas beer.  Grab a seat and stay awhile. 
Both locations on Rainey Street.