(Last Updated On: August 8, 2023)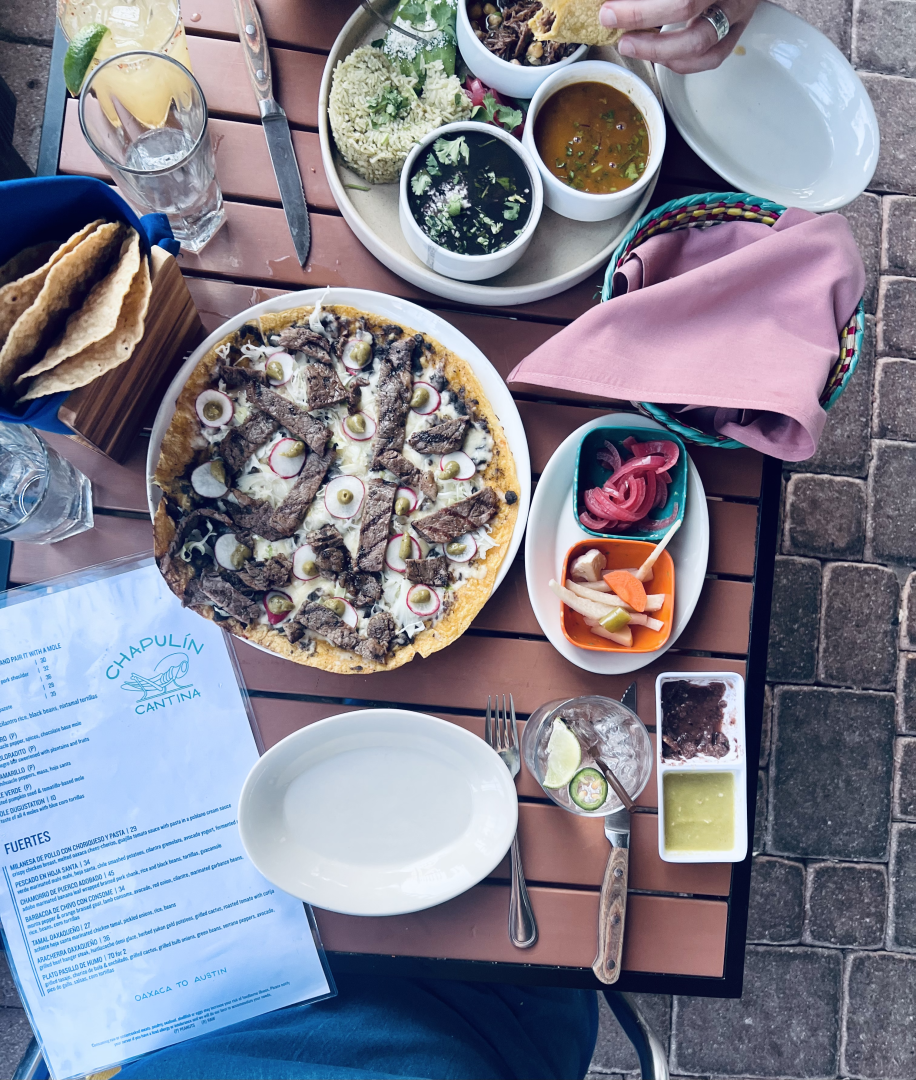 Chapulina Cantina is an Oaxacan cuisine restaurant located on the prime spot of SoCo, with a bright and cheery vibe, delicious corn centric meals and 90+ mezcals plus the best service is a combination for an amazing experience. I highly recommend the Tlayudas which is a large, thin corn tortilla covered like a pizza with a variety of flavors. Enjoy!
TIP: Open for HH, Dinner Daily and Lunch Sat and Sun. Reservations via Open Table.

Allen's Boots is just a few steps away from Vespaio, and one of the most popular stops for visitors and locals with amazing lines such as Lucchese Boots.  South Congress Avenue is one of the funnest places to shop in Austin with high end jewelry to handmade clothing.  Make sure to stop and enjoy for a bit.
TIP: Online shopping also available on the link above.
Parts+Labour is a great place to shop for those who like to support local endeavors. Everything in the store is an item handmade and crafted by local artists, ranging from men's t-shirts, kid's bibs to women's jewelry.  Perfect for visitors and locals alike!
TIP:  Online shopping also available on the link above.
All 3 venues within 1500 feet of 1522 South Congress Avenue.