(Last Updated On: September 12, 2023)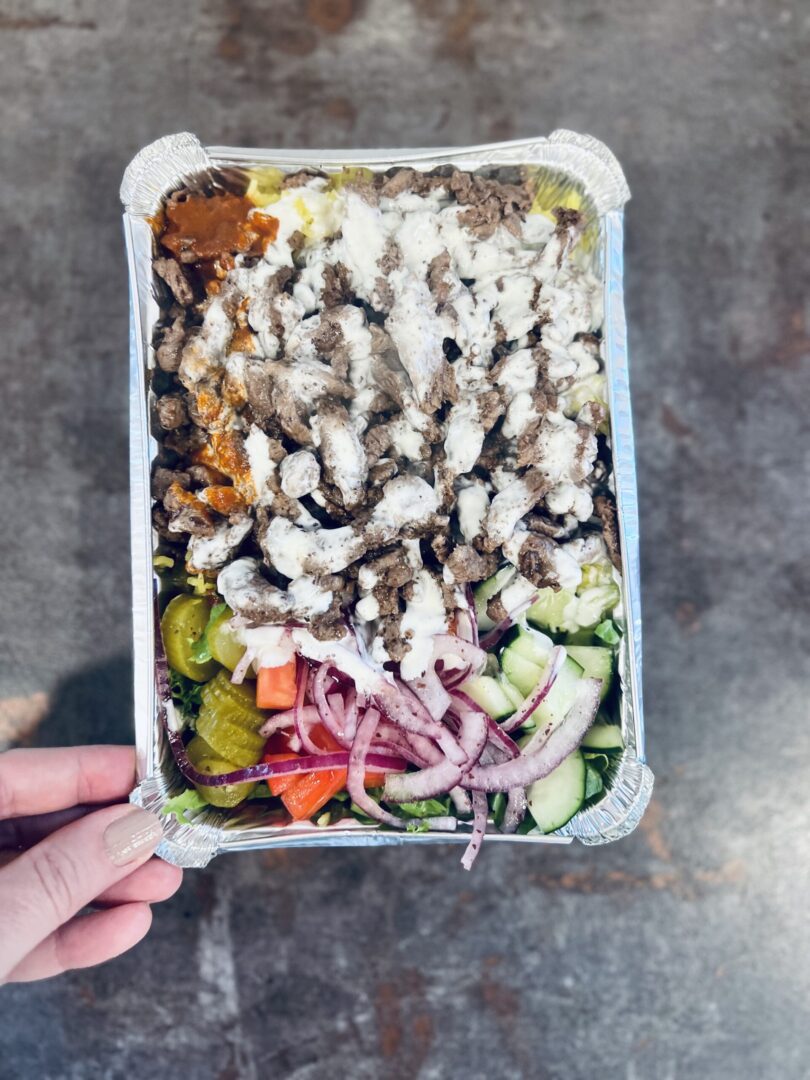 The Halal Brothers started with their first location near UT Campus in 2010, and they still remain strong today for a perfect place to eat falafel, rice, gyro, kebabs, salads and rice plates. One of my favorite ways to start a meal here is their Hummus.  It is, by far, one of the best in the city!  And then, you have your pic of Meat with Rice, or Salad or a Wrap.  My personal favorite is the Falafel! I could seriously eat 100 of them, they are addicting!  They are one of the best options for Take Out and Delivery in the city, and the Chicken Shawarma over Rice is a good option with delicious, fresh vegetables, chicken and rice that will make your heart melt.  The best thing about this restaurant, is the family who owns it.  Many times you will find one of the brothers, or a cousin working in one of the stores, and you will always be greeted with a huge a smile, enjoy!
TIP: Open daily for Lunch and Dinner.  Order take out on their website. Catering also available. 
Top 20 College and Best Take Out 2023: Best Falafel