Fonda San Miguel is an Austin institution, and has been since the 70s.  When you think about Texas, and Austin as the capital, you think of the rich culture of Tex Mex cuisine and it doesn't get any better.  As soon as you pull up to the restaurant, and walk inside, you will immediately be transported into central Mexico.  The colors, the vibe, the service, the food…it will all melt your heart and make you feel like you are far away from home.  It's been around for decades, and you'll soon learn why!  They are primarily known for their brunch, ,which is temporarily closed, but stay tuned.
TIP:  Open for Dinner Mon-Sat. 
Top 20 Ultimate 2021: Best Old School Austin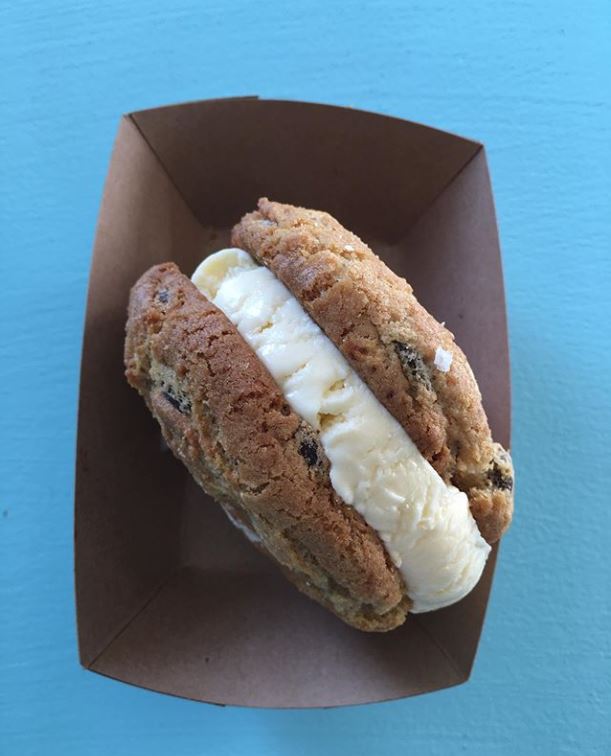 Kellie's Baking Company, near Fonda San Miguel is the best.  Period.  The kindest owner, best service, the addicting deliciousness.  Kellie who owns this delicious baking shop has been one of my favorites since we moved to Austin.  I love here!  She has delicious cookies, and the combination of ice cream, just makes it over the top awesome! Try the nutella & house-made fluff  combination…addicting.   Also, if you are throwing a party, this is one of my favorites for custom made cookies.  She can even take pictures and print that image on the cookie…genius!
TIP: Open Mon-Sat from 10 am – 4 pm. Available for Pickup and Delivery.
Top 20 Frozen Treats 2020:  Best Ice Cream Sandwich
Both located near 4245 Burnet Road, North Austin.