Translation of "Mi Madres" is My Mothers…and this is a great title for this welcoming and delicious restaurant in East Austin. The house has plenty of cozy seating along with a patio where the some of the best Mexican food in Austin is served.  The combination of ingredients in their breakfast tacos are endless, and the homemade tortillas make the taste buds come alive which is why it ended up in the Austin Breakfast Tacos
book.  Try the Barbacoa Tacos…it's authentic Tex-Mex, and one of the best in the city. 
TIP: To-Go 7am-9pm Every day. Patio Now Open with Counter Service Only.
Top 20 Breakfast & Top 20 Breakfast Taco 2020: Best Barbacoa Taco
A few blocks away from Mi Madre's is Bennu Coffee, a 24 hour coffee shop filled with UT students focused on their books, laptops plugged in and a plethora of hot and cold coffee drinks. There are even snacks from local vendors such as pizza from Hoboken Pie, and 50 cent coffee refills which are two good reasons to stay for awhile.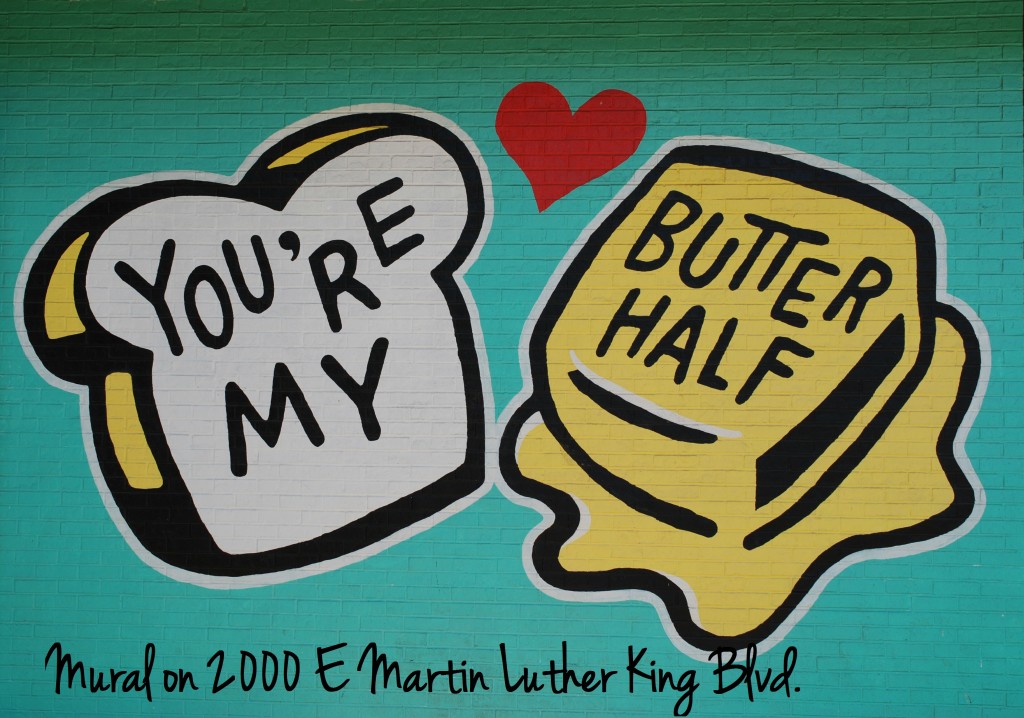 YOU'RE MY BUTTER HALF MURAL:
Right across the street from Bennu Coffee is one of the most famous murals in Austin with the kitschy saying "You're My Butter Half".  What a fun Mother's Day surprise, or a romantic date gesture to stop by and take a picture or two.
All locations within 700 feet of 2201 Manor Road, in East Austin.