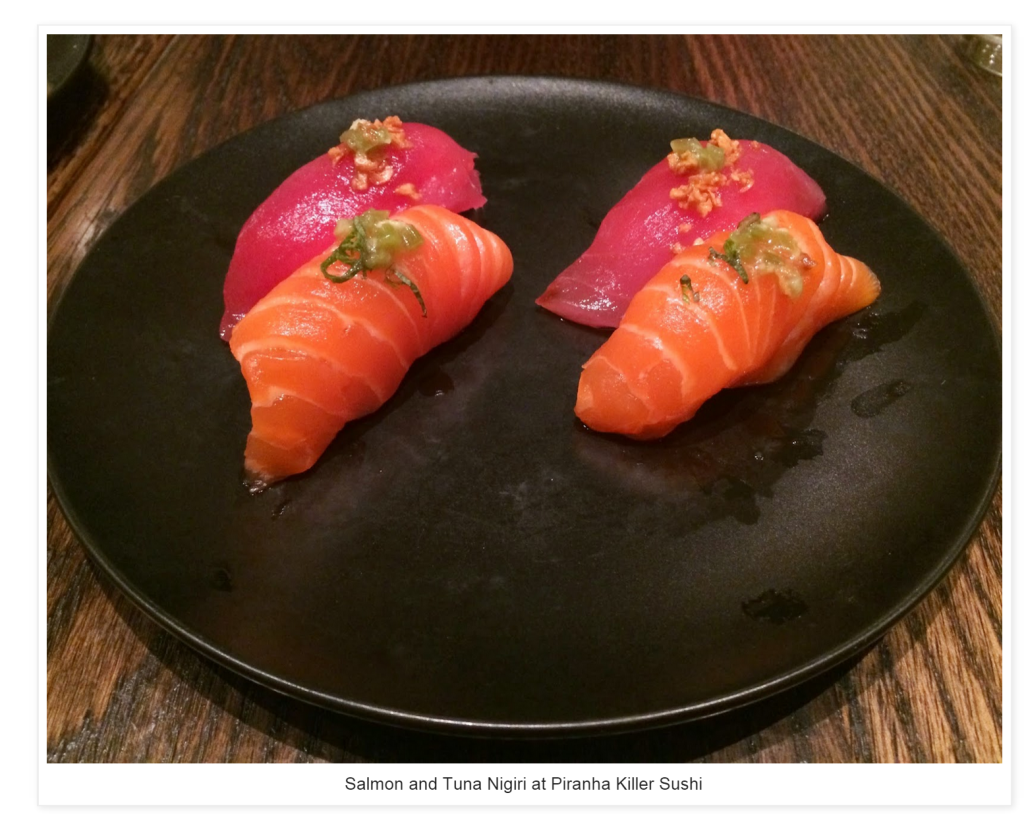 Photography, restaurant ranking, and content by Amy Drohen, Sushi in the ATX.
Piranha Killer Sushi serves classic Japanese cuisine with a twist by infusing flavors of the Pacific Asian Rim. Head Chef Chris Huynh has created an adventurous menu to please everyones palate.
Tip: Feeling adventurous? Sit at the sushi bar and order the chefs menu. Hours: Mon – Wed 11 am – 10 pm, Thurs 11 am – 11 pm, Fri 11 am – 12am, Sat 12 pm – 12am, Sun 12 pm – 10 pm, Happy Hour: Mon-Thu 4 pm – 7 pm, Fri-Sat the last hour of business, Sun Noon-5pm.

The Cedar Door is a favorite for game watching parties at the bar (perfect for the upcoming NBA finals) or conservation out of the spacious covered patio. Order a Mexican Martini or even purchase the popular mix so that you can make one for yourself. Try the fish tacos and pair with with homemade potato chips. The bar is open daily and the happy hour is great specials on Deep Eddy specialty cocktails.
TIP: Open Mon-Thur 11:30am-2am, Fri-Sat 11am-2am, Sun noon-2am.

Both located within 530 ft of 207 San Jacinto Boulevard.