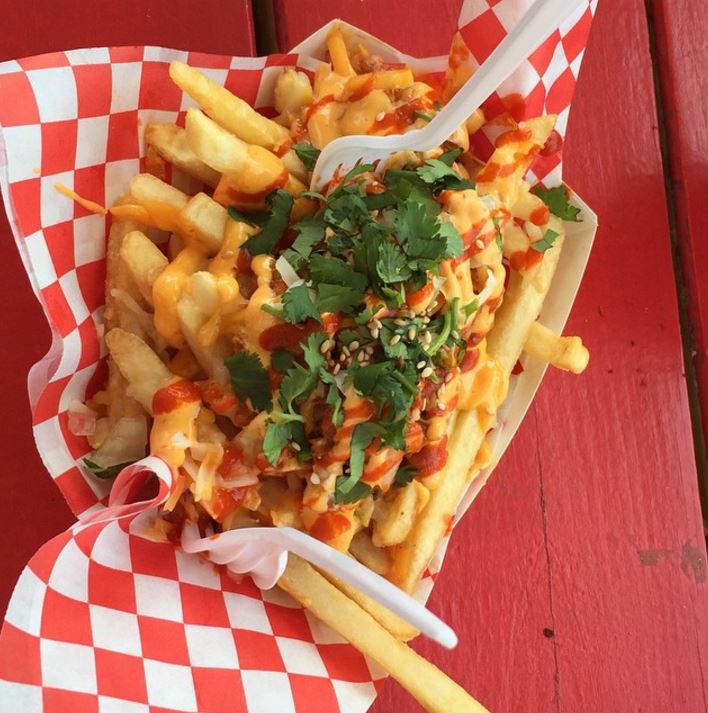 Chi'lantro has one of the biggest foodie followings in the city.  Korean BBQ tacos are their specialty and the Kimchi fries will make the taste buds dance in awe with the generous toppings of cheddar and Monterey Jack cheeses, onions, Sriracha and cilantro.
TIP: Pickup, Delivery and Catering Available. Temporary hours vary per location. 
Top 20 Take Out 2020 & Top 20 College Picks: Best Kimchi Fries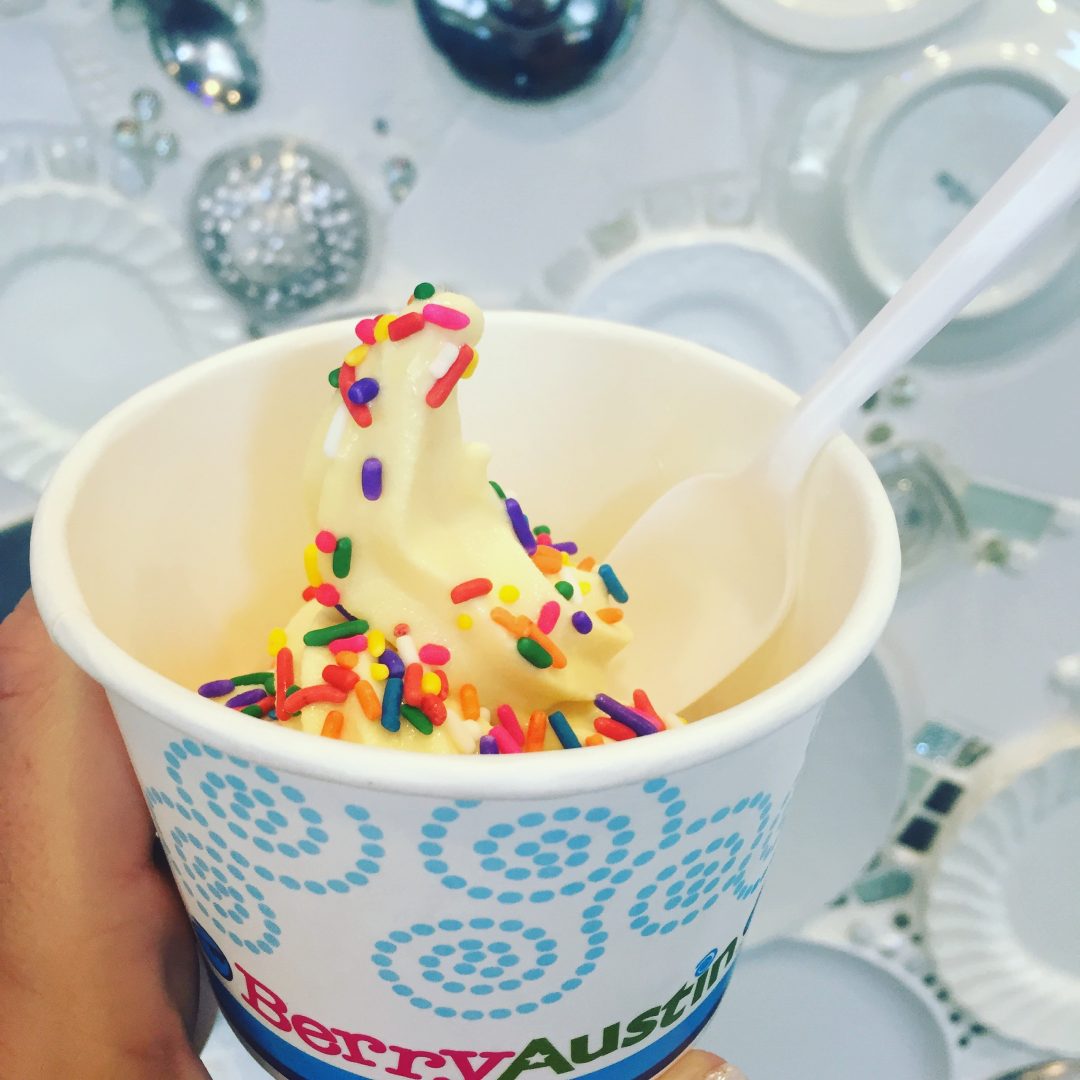 Berry Austin is addicting.  You've officially been warned. This charming, Keep Austin Weird frozen yogurt shop is locally owned by Kathy Steele. Pick a favorite frozen base such as Cake Batter and add any favorite topping including fruit, granola, chocolate, or candy.  They even have catering and homemade frozen yogurt pies available…delish!
TIP:  Hours 1-9 Daily. Multiple Austin area locations. Will re-open on January 15.

Top 20 Frozen Treats 2020-2018: Best "Cake Batter Yogurt"
Before or after your meal, walk around Lady Bird Lake or a block down the street to the 2nd Street District with heaps of restaurants, boutique clothing, barbershop and grocery store.  They have continuous events throughout the year, and is a great place to spend the day or night.
TIP: Parking can be found on the link above.
Venues located within 500 ft of each other.