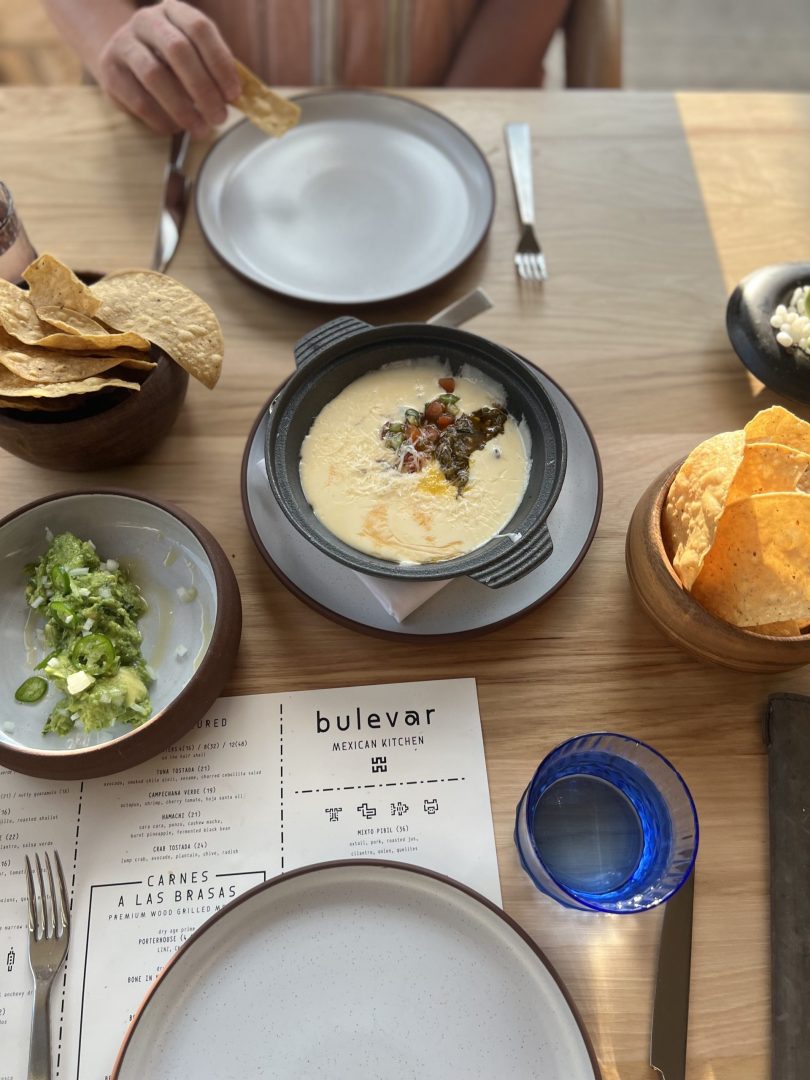 Bulevar has a tagline of Masa. Meat. and Margs.  And what they need to add is Magically Magnificent.  The views, the indoor coziness, TV screens, service, the patio…it is all perfect.  Everything on the menu is Gluten Free and you will not miss it!  The tortilla chips and handmade tortillas are second to none, so the tacos and queso are a must to start.  Their meats are sourced from the best, and even the gluten free churros are worth the trip to this restaurant.  It's the sister restaurant of ATX Cocina, and it comes as no surprise, that this restaurant will soon be a top favorite for Austinites, and will become an institution!  Ask for a seat on the patio…the views and sunset are stunning…enjoy! 
TIP:  Open for dinner daily.  Happy Hour available on their patio, and bar. Reservations via Open Table. Valet parking available.
Top 20 Patio 2022: Best Masa, Meat & Margs.  
Teapioca Lounge is just a few steps away from Bulevar and is the Best Frozen Green Tea in a hip "lounge", a unique Asian styled cafe. Teas, Fruits, Coconut, and Coffee are a few of the flavors found in cold and hot drinks, ranging from Ice Cold Tapioca Green Tea to Cream Tea with Pearls and Smoothies.  Definitely try the Matcha Milk Flurry with Strawberries…and share among a group of friends…amazing!
TIP:  Multiple Locations with Various Hours. Check website for the latest.
Top 20 Frozen Treats 2020: Best Frozen Green Tea 
.  
Both locations near Arboretum