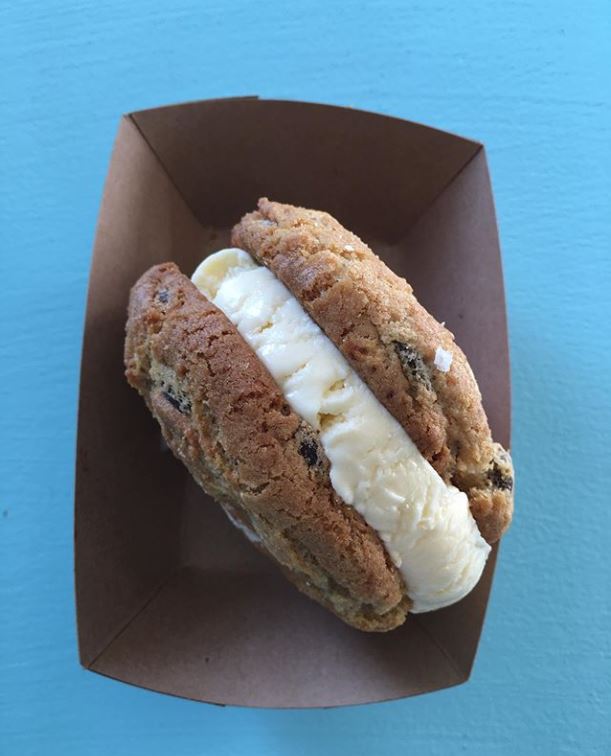 Kellie's Baking Company…the best.  Period.  The kindest owner, best service, the addicting deliciousness.  Kellie who owns this delicious baking shop has been one of my favorites since we moved to Austin.  I love here!  She has delicious cookies, and the combination of ice cream, just makes it over the top awesome! Try the nutella & house-made fluff  combination…addicting.   Also, if you are throwing a party, this is one of my favorites for custom made cookies.  She can even take pictures and print that image on the cookie…genius!
TIP: Open Mon-Sat from 10 am – 4 pm. Available for Pickup and Delivery.
Top 20 Frozen Treats 2020:  Best Ice Cream Sandwich
Pint House Pizza has custom pizza orders and arcade games which will ensure that everyone in the family is happy. The pizzas are made in-house with delicious locally sourced ingredients. Don't worry if there are picky eaters in the family! It is also loud, so you don't have to worry about kids being quiet. Kids will love the pepperoni and cheese rolls and a root beer float.
TIP: Dine-In, Curbside Pickup, and Delivery Available Daily for Lunch and Dinner.
Top 20 Pizza 2020:  Best Video Games 
Both located near 4245 Burnet Road, North Austin.