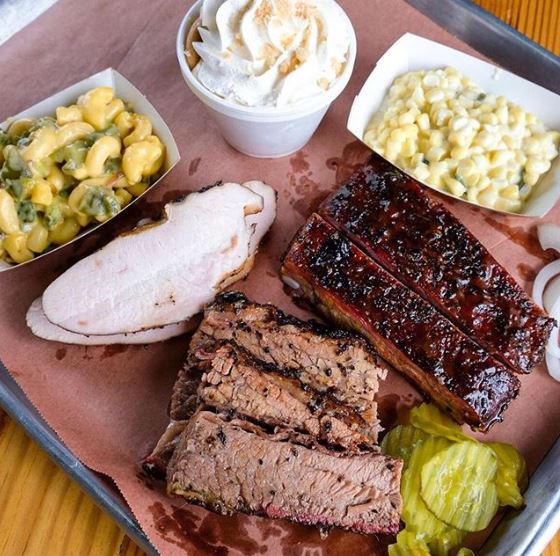 Schmidt Family Barbecue, with 75 years of Lockhart tradition, came to Austin and continues it's legendary way of cooking here! The fire pit was started by coals which were the same embers burning 100 years ago at the original market, and the food is the same delicious BBQ passed on by the family.
Schmidt Family Barbecue is located at the Hill Country Galleria which is filled with nonstop shopping with everything you can imagine.  It's one of the best shopping malls in the whole city, so enjoy!
Both venues located at the Hill Country Galleria, located at 12700 Hill Country Blvd, in Bee Cave.