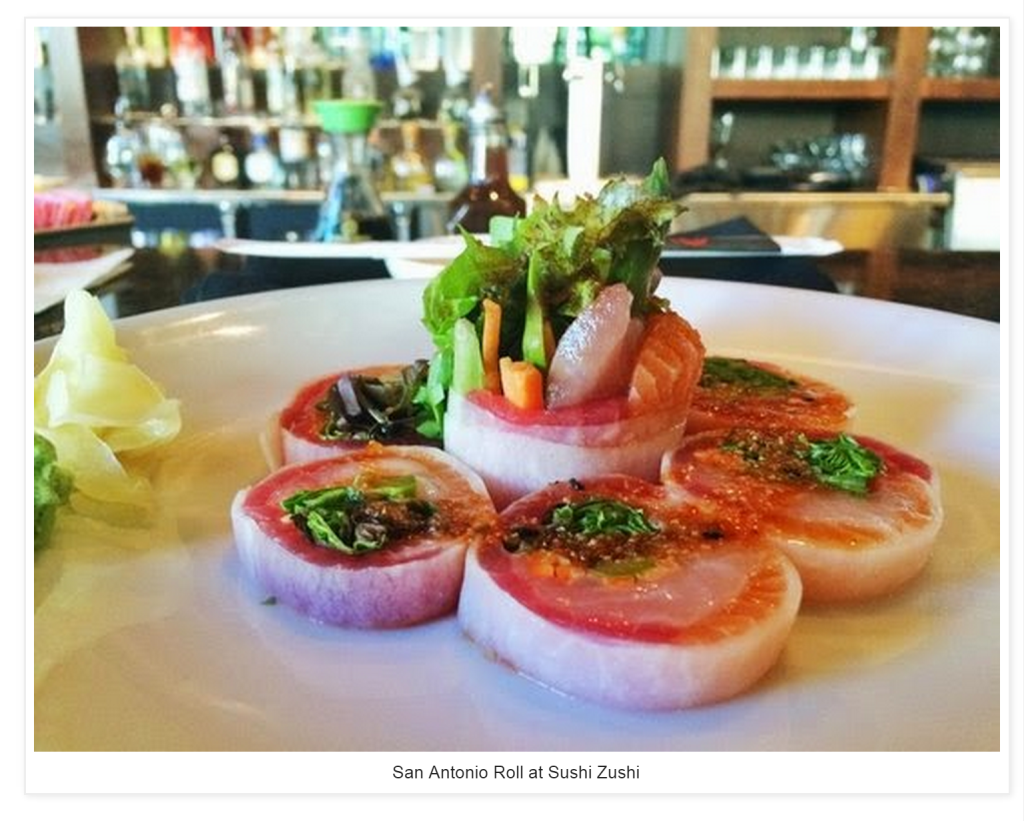 Image and content by Amy Drohen, Sushi in the ATX.
Sushi Zushi boasts an extensive sushi roll menu and one of the largest sake offerings in central Texas. Sushi Zushi is one of few sushi restaurants that provide nutritional information making it easy to choose healthier menu items.
A few doors down from Sushi Zushi is Hiatus Spa + Retreat, where they carry many different health & beauty products, including Intelligent Nutrients, a certified organic company.
Both located within 160 ft of 1611 West 5th Street.