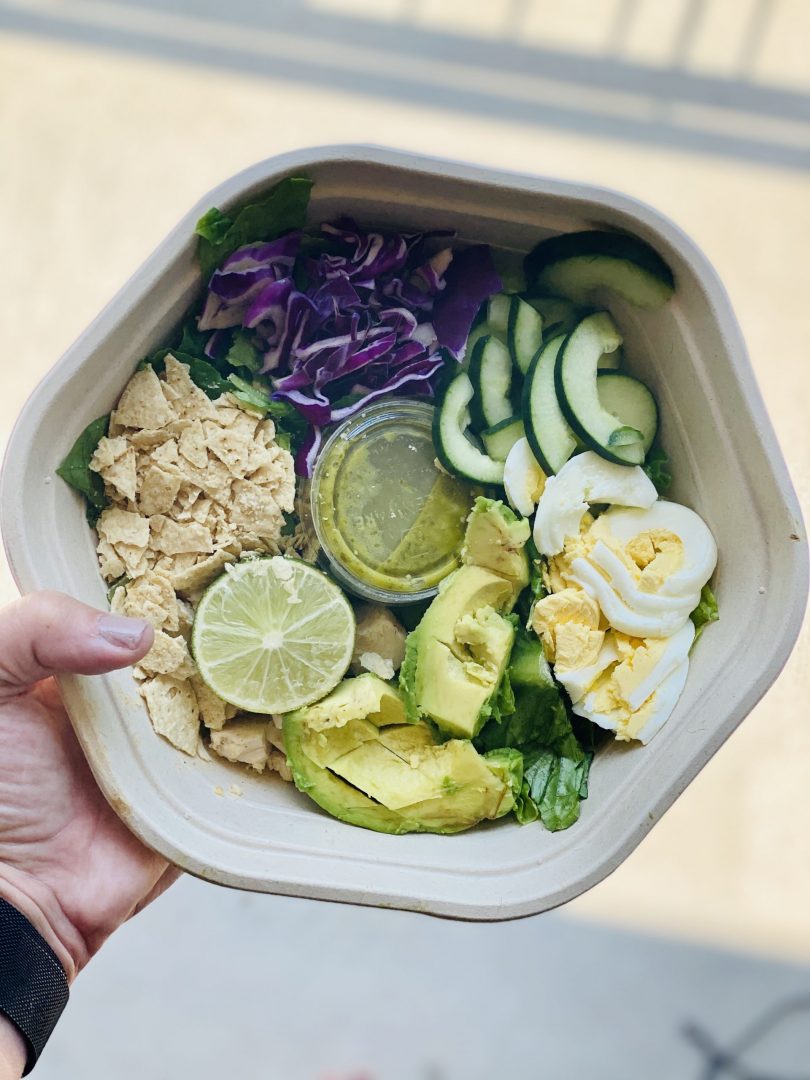 Sweetgreen is a welcomed, new chain restaurant into Austin, with it's healthy, fresh salads with quality ingredients.  They have an App which you can download, choose from a variety of salads, and customize to your heart's desire.  They even have a special tab for allergies, which will alert you which items contain those allergens.  So, for this Gluten Free girl, I was in heaven.  Their delivery is via UberEats, so it's quick and easy, and you get realtime tracking.  I give it a 5/5…so enjoy every bite, my healthy friends.
TIP: Multiple locations across the US with varying Dine In, Carry Out and Delivery options.  

Parachute is another welcomed chain brought to Austin!  if you're into quality goods for your home, this is your place.  Their sheets are some of the most comfortable linens you'll want to put on your bed.  And they look fresh and modern.  Check it out, as it's just a few steps away from Sweetgreen!
South Congress Cafe brought a hip cafe with delicious cuisine to Austin over a decade ago.  Serving Brunch, Lunch and Dinner, there are delicious items such as Pecan Crusted Goat Cheese, Seafood Parfait and the Duck Burger with Pork Belly, and Pan Seared Scallops!  After one bite, you will realize why this restaurant remains a favorite of Austinites.
TIP: Open dining on the patio from 11am to 8pm Wednesday through Sunday. Curbside, takeout and delivery available.  

One of the most fun shops along South Congress Avenue is the Big Top Candy Shop. This amazing candy shop could have doubled as Willie Wonka's Chocolate Factory. There is a huge variety of sweet treats for sale, from current favorites to old school throwbacks. Not surprise here, this candy shop is perfect for a day spent shopping with the kids.
All located within 1600 ft of 1300 South Congress Avenue.