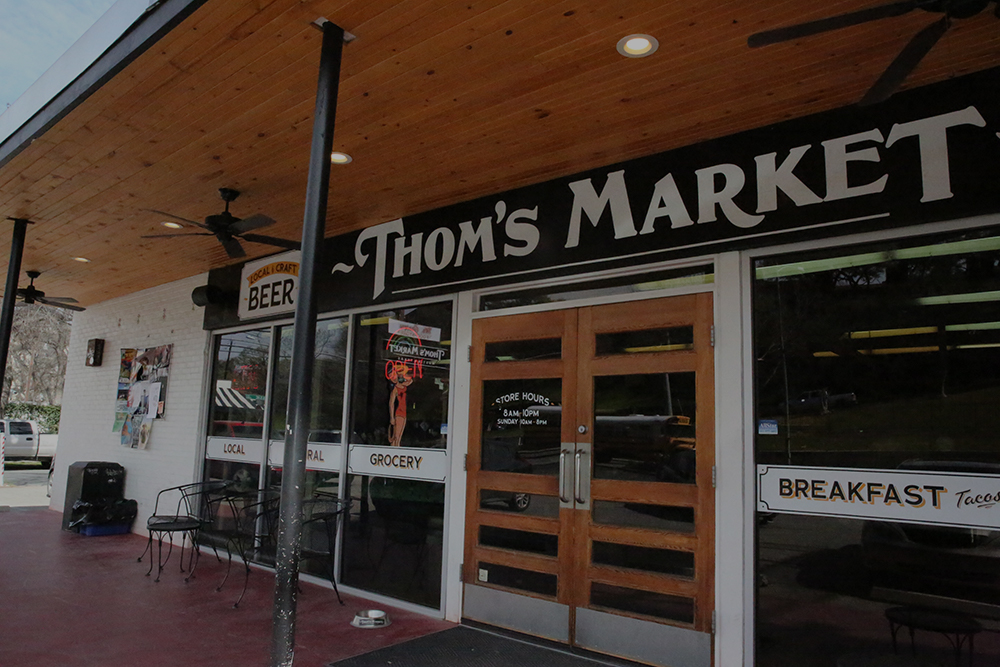 Thom's Market is one of the best boutique grocery stores in Austin. This locally owned shop carries wine, beer, snacks and an endless selection of local, artisan products with the friendliest staff in the city.  Grab beer or soda as Butler Park Pitch & Putt, right across the street, is BYOB. 
Butler Park Pitch & Putt is a prime example of what makes Austin one of the best cities in the nation.  Dogs, kids, young, and old have come here since 1950 with their coolers full of drinks and snacks to play a great short game of golf.  Under shaded trees sits this 9 hole golf course, and $8 buys a round.  Don't have clubs?  No problem.  There are club rentals and golf balls available for purchase at the clubhouse.  No doubt, this is a fun way to spend a day.
Locations within 500 feet of 1418 Barton Springs Road, Bouldin Creek in South Austin.