(Last Updated On: August 15, 2023)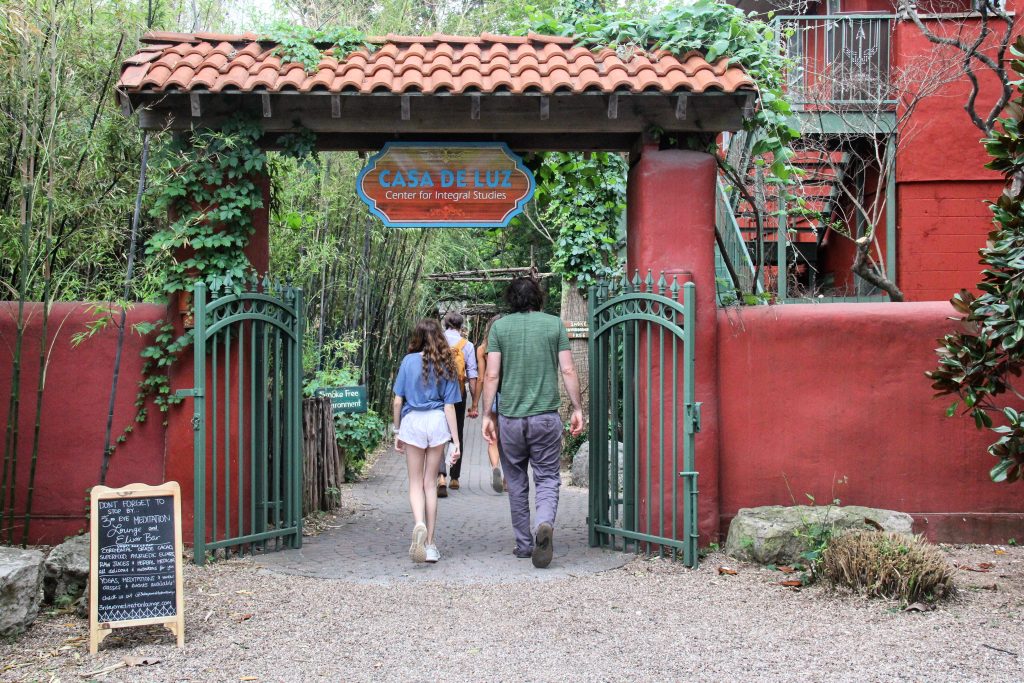 Casa de Luz, is the best when it comes to healthy food.  'Prepared with Love' is the salutation on the bottom of every daily menu on their website, and these 3 words are a perfect description of Casa De Luz.  Walking down the cobblestone pathway surrounded by trees, plants and vegetation, puts your soul at ease before walking though the door for breakfast, lunch or dinner.  The Vegan, Organic and Gluten-Free menu changes daily, but the constant remains…the ingredients are fresh, healthy, and delicious.   
TIP:  Open breakfast, lunch and dinner daily for Dine-In on Patio, Take Out & Delivery.  

Top 20 Healthy 2020: Best Changing Daily Menu
Serena Room is located inside of Casa de Luz. If you have time to relax before or after your meal, check out the gardens which surround the restaurant including tables, benches and a kids playground.  They have  ongoing classes such as Thai Chi, Yoga Workshops and Dog Training.  Additionally, they have 4 rooms for rent such as the Serena Room for seminars, concerts or yoga.  Otherwise, grab a group of friends and hire Fit Body Austin for a bootcamp! 
Casa De Luz has put together their own cookbook including sauces, condiments and dressings to accompany your vegetables and dishes.  You can buy in the actual dining room, or purchase online via the link above.  
All Venues located at Casa De Luz, 1701 Toomey Road in Bouldin Creek.