(Last Updated On: August 15, 2023)

Dovetail Pizza has a cozy, neighborhood feel with plenty of space for kids and groups indoors or outside on their patio, with delicious pizza to warm your hearts. With the owners and chefs from Lenoir and Salt & Time, you know you are in for a treat.  They nailed this place!  The pizza is the star of the place, with their Breakfast Pizza hitting our Top 20 list, but they also serve delicious pasta and sandwiches.  You can't go wrong with anything you order.
TIP:  Open for Weekend Brunch, Daily Lunch, Happy Hour and Dinner.  Gluten Free available.  
 Top 20 Pizza 2023: Best Breakfast Pizza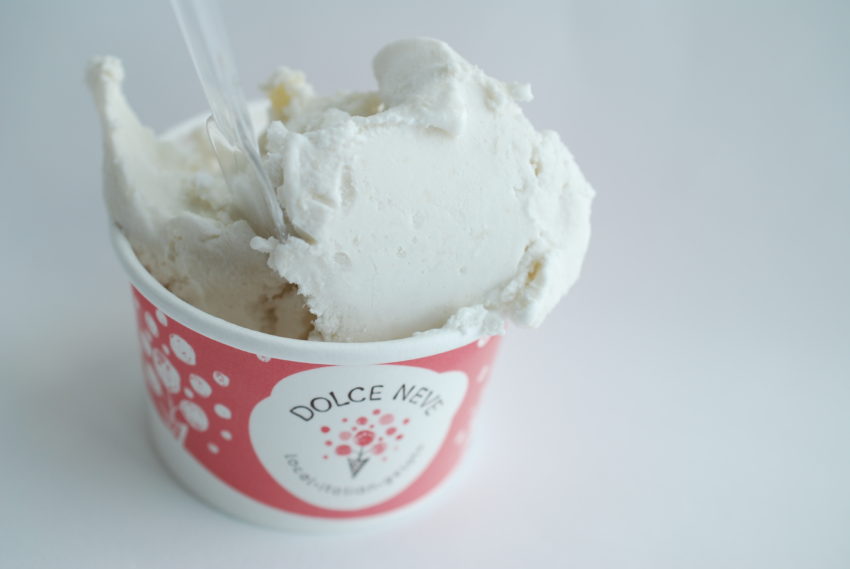 Dolce Neve, Italian for "sweet snow," serves handcrafted gelato within the walls of a charming, remodeled house. Their flavors are crafted with high-quality ingredients and the emphasis is on a taste rather than quantity. Dolce Neve has not only perfected gelato, but granita, chocolate covered ice cream bars, sorbets, affogatos, and even coffee. It is hard to choose just one treat from a menu that is put together with such exceptional care and quality.
TIP:  Open 12-9pm daily. Multiple locations.
 Top 20 Frozen Treats 2020: Best "Ricotta, Honey and Pistachio Gelato"

Roadhouse Relics is across the street, and a perfect place to explore!  There are many unique handcrafted neon signs that have a vintage, weathered look. Located on the side of their building is the postcard perfect Greetings From Austin mural. Be sure to snap a picture to commemorate your Austin visit.
Both locations within 500 feet of each other at 1713 S 1st Street.