(Last Updated On: August 15, 2023)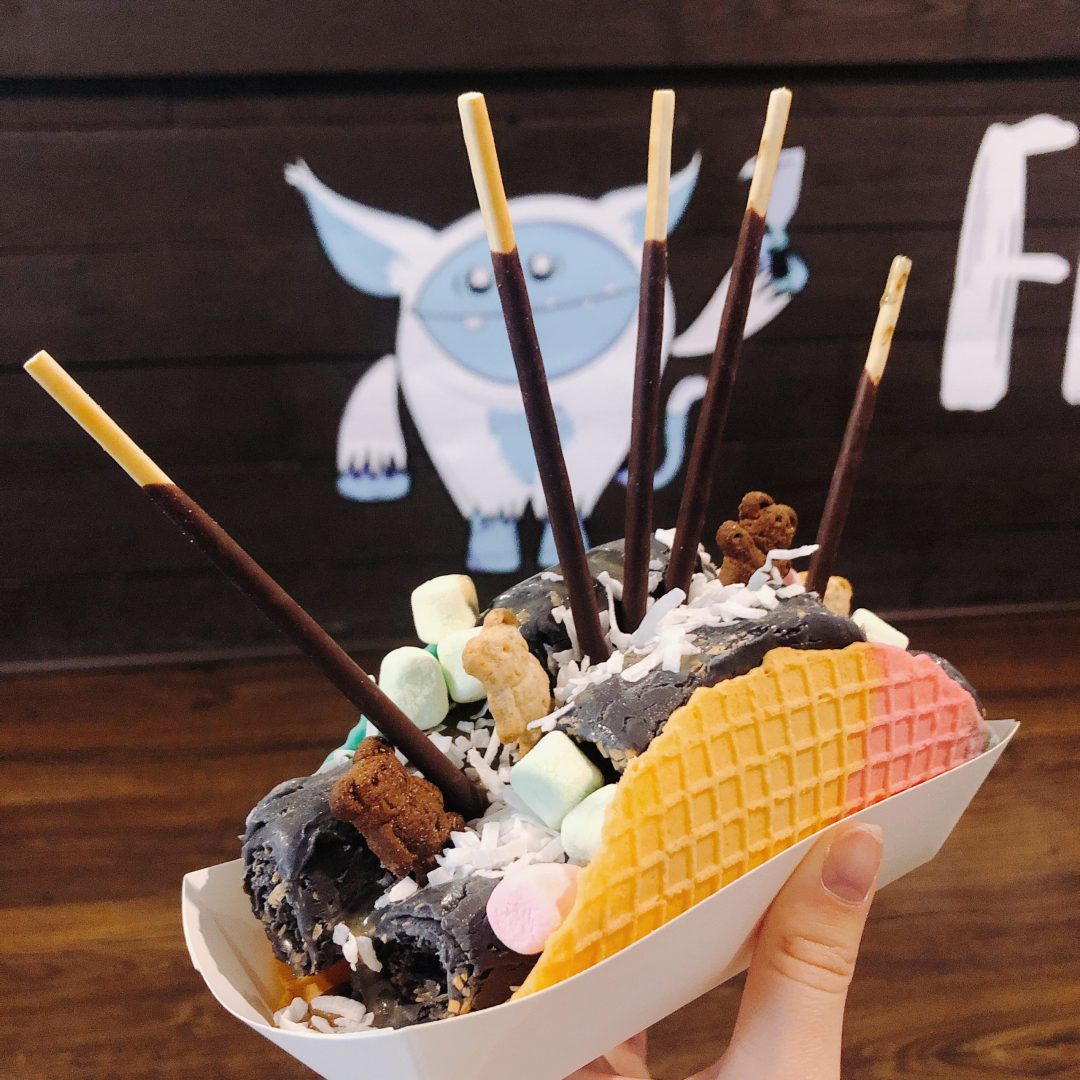 Frozen Rolls Creamery is a pure delight from any kid or adult.  With their rolled ice cream placed into fun waffle cones and topped with super fun toppings like Fruity Pebbles, this will become a place where you will want to explore a new adventure every time. They even have options for Vegan eaters too!  We had our first Rolled Ice cream in Asia, and we are so happy it's right here in our little town of Austin.  Enjoy!
TIP:  Open M-F: 6-11:30pm; Sat/Sun: 2-11:30pm.  Take Out & Delivery also available.
Top 20 Frozen Treats 2020: Best Rolled Ice Cream
Shoal Creek Saloon, nearby Frozen Rolls Creamery, with the Saints Helmet as one of its main decorations, makes this iconic restaurant the place to be for all Saints and LSU fans. Be sure to wear a fleur-de-lis and cheer "Geaux Saints" at this Cajun headquarters. Serving up catfish is the specialty but the oysters and gumbo are also both delightful dishes, and burgers for the kids.  Don't forget to stay for a game of free shuffleboard!
TIP: Open for lunch and dinner daily for Dine In, Take Out & Delivery.

This colorful restaurant serves handmade food with convenience at a walk-up window. Try one of the breakfast tacos or famous charcoal grilled chickens. If you are craving something more refreshing order an cool aquas frescas or home-made ice cream.
TIP: Dine-In, Pick up , Delivery, and Drive-thru available. Reservations available on Resy. 

Both located within 100 ft of 909 N Lamar Blvd.