(Last Updated On: August 15, 2023)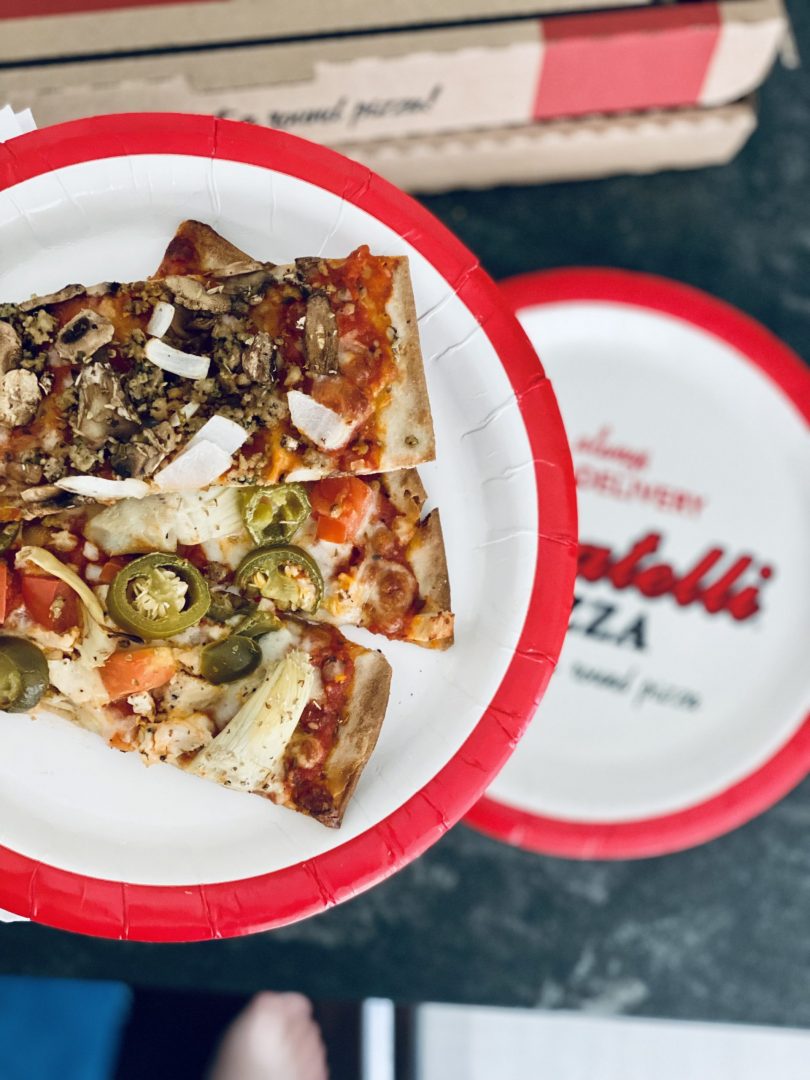 I Fratelli Pizza is a franchise brought in from Dallas, where I lived for 15 years.   I'm all about eating local Austin, but I leaped for joy when I knew my favorite pizza place was coming here.  If you like super thin and crusty pizza, this is for you.  And if you eat Gluten Free, their pizza is hard to beat.  Going with a simple sausage and mushroom is a good choice, and ask for extra parmesan to sprinkle on top.  Delishhhhh.
TIP: Open for Lunch and Dinner daily.  Pick up and Delivery available. Multiple locations.

Top 20 Pizza 2020: Best Thin Pizza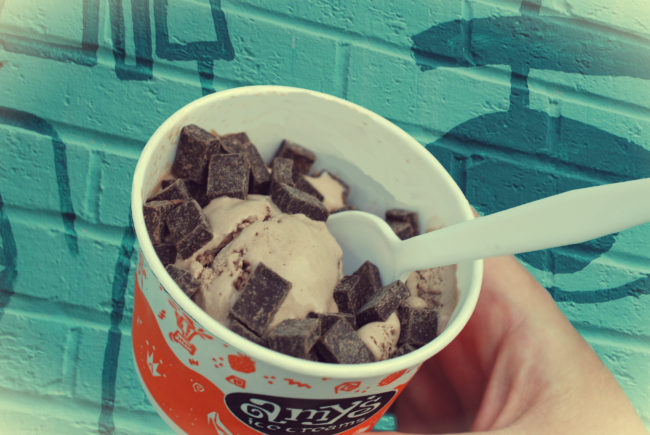 Amy's Ice Cream, an Austin original since 1984, is the perfect place to embrace your sweet tooth after I Fratelli's.  There's a location right across the the street! Mixing and matching flavors with the available toppings or "crush ins," to create a customized dessert. The toppings range from sprinkles to fresh fruit and are sure to satisfy any craving.  Try the Mexican Vanilla with strawberries as a way to ease into a stroll along South Congress Avenue.
TIP: Open Daily. Multiple locations.  Curbside Pick up and Delivery available.

900 West 10th Street, Austin, TX, 78703, located near UT Campus.