(Last Updated On: August 15, 2023)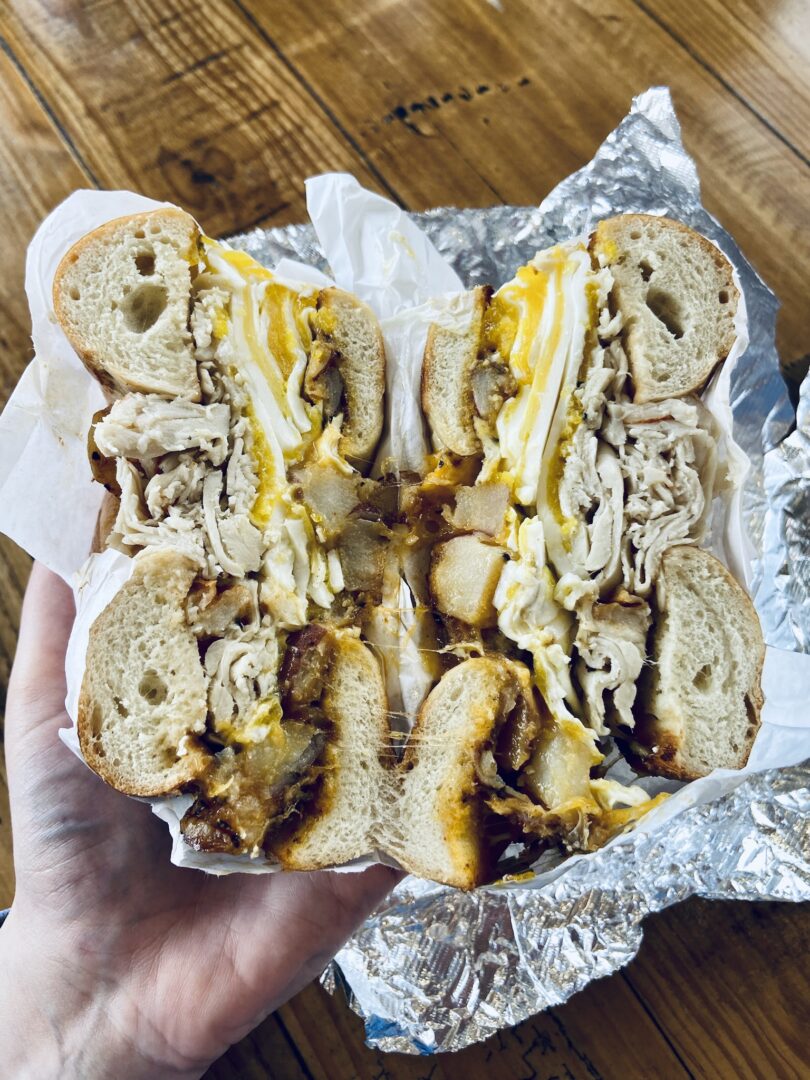 Nervous Charlie's is everything you want in a bagel and more.  Their bagels can stand alone, and then you add cream cheese, and wowzie. But then…you add a Jalapeno Cheddar Bagel, plus keep adding on local ingredients like eggs, bacon, and cheese, and you will be addicted for life! Or order an Empire with Fried chicken cutlet, bacon, coleslaw, and mozzarella cheese and your mouth will water for days.  It's just a few miles from UT campus with amazing prices, so this is a pure hit for the college students. 
TIP: Open daily for Breakfast and Lunch. Online orders with scheduled pickup times take priority.
Top 20 College 2021: Best Bagel Sandwich