(Last Updated On: August 15, 2023)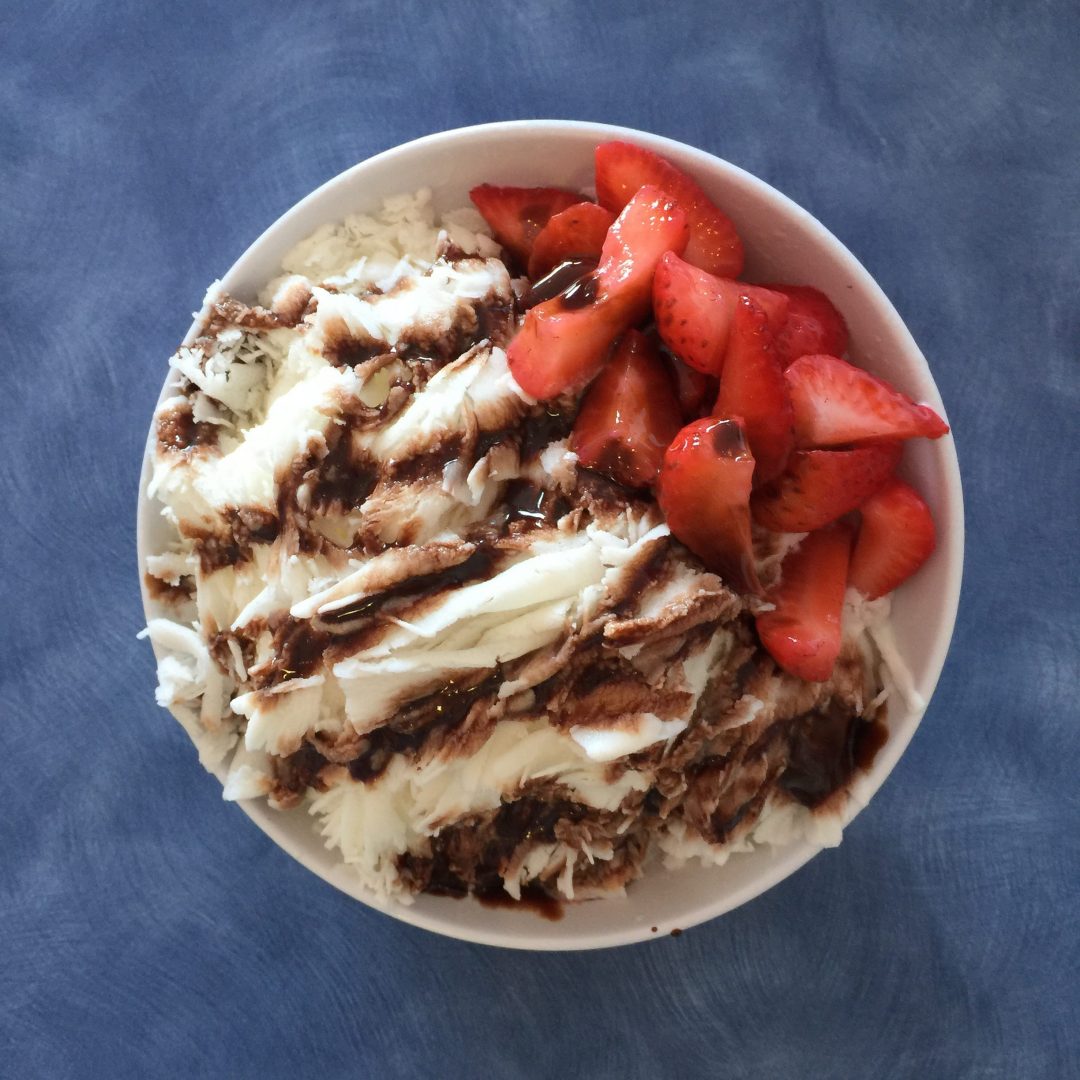 SnoMo, short for Snow Monster, is the winner for the best Taiwanese Shaved Ice. It's a bright, cheery shop with one of my favorite kind of dessert.  Taiwan is the origin of this delicious Fresh Fruit Shaved Ice Treat with thinly sliced ice covered with 3 different toppings such as fresh fruit, pearls or pudding. The winner at this shop is the Snow Ice with flavored shaved ice shaped like a ribbon covered with delicious toppings.  Try the Taro Flavor with the puddings and red beans for something unique and delicious.
TIP:  Dine In and Carry Out Available.  Multiple locations.  Various Hours. 

Top 20 Frozen Treats 2017-2020: Best Taiwanese 
Located in the same strip mall as Snow Monster is Rice Bowl Cafe, an authentic Chinese cafe serving unique items such as Pig Ears and Beef Honey, along with Traditional Favorites Szechuan Beef Noodle Soup and Kung Pao Chicken.  This is a mecca of Asian Styled Food…and a fun adventure in North Austin.
A few doors down is another authentic Asian restaurant, Pho Dan with Vietnamese cuisine.   Serving a variety of Egg Rolls, Spring Rolls, Noodle Soups and Entrees, this is another great way to experience a full Foodie Experience…but definitely save plenty of room for Snow Monster.
All 3 locations at 11220 North Lamar Blvd, North Austin.