(Last Updated On: August 15, 2023)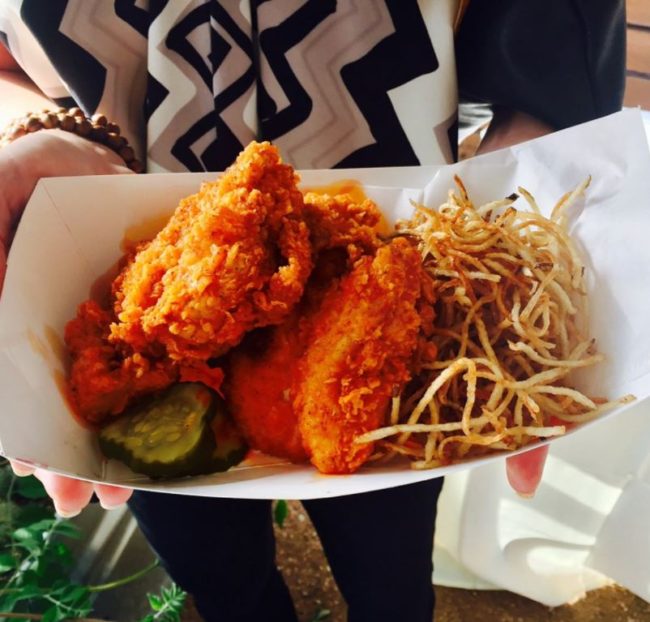 Tumble 22 was started by local Austin restaurant genius, who started Salty Sow, and follows in its footsteps with the same quality of food and service.  It's main course is Fried Chicken, Nashville Style and made to order. The "Fire in the Hole" Oysters are simply amazing….and the fries are worth the splurge.  This is a fabulous food truck who entered the scene with a splash and now has multiple brick and mortar locations.
TIP:  Multiple locations with various times for Pick Up & Delivery.