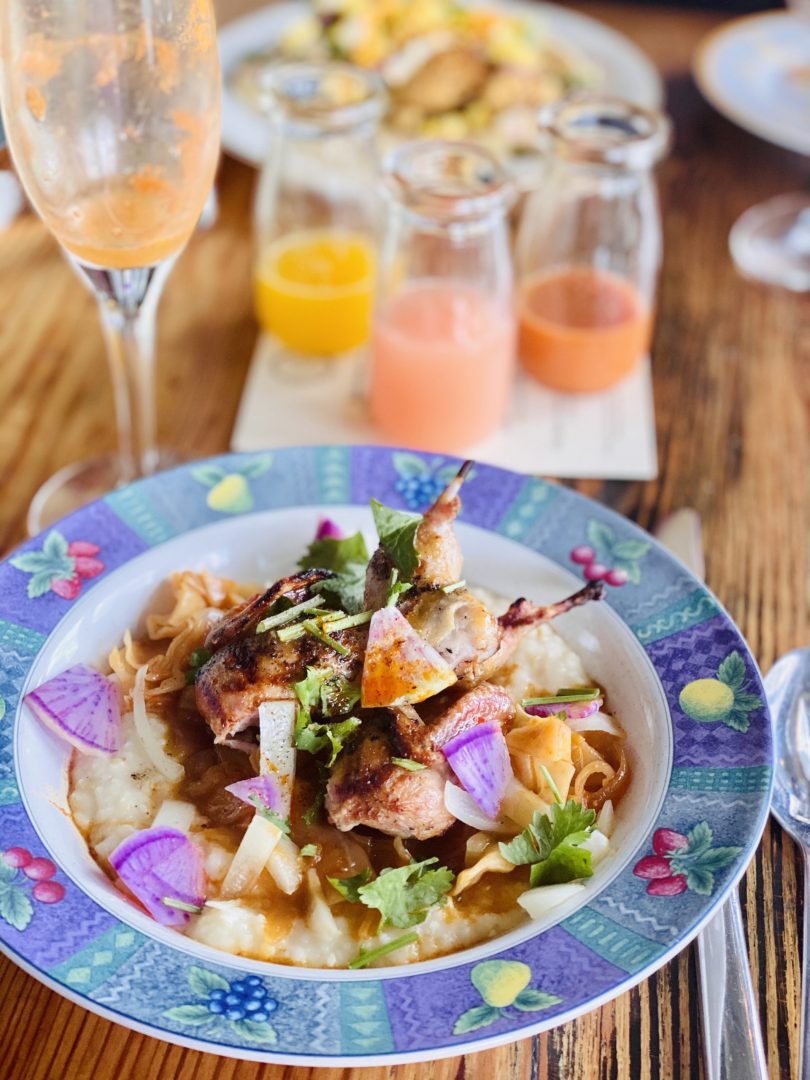 Odd Duck is a perfect example of why Austin has become one of the top culinary cities in the US. Before this gorgeous brick and mortar was established, a food truck run by Chef Bryce Gilmore spotlighted farm to table cuisine and the line for the food was endless.  Now, the same exquisite, delicious food has been brought into a sustainable, cozy space.  With refurbished boards from Janis Joplin's farm to mismatching vintage plates from local Austin stores, Odd Duck hits the nail on the head in every way.
TIP: Open for dinner daily. Brunch available Sat-Sun. To Go available. Reservations available on Resy.com.

Top 20 Ultimate 2020-2019: Best Farm to Table
Top 20 Taco 2020: Best Pig Head Tacos
Right next to Odd Duck is Gibson Street Bar, a cozy bar with big booths and plenty of local and American craft beer on tap.  This is a perfect place to hang after a delicious meal at Odd Duck and enjoy the South Lamar neighborhood bar.
Located right in front of Gibson Street Bar is Luke's Inside Out with an owner and food full of passion.  His food trailer became famous when it was featured on Diners, Drive-Ins, and Dives where Guy Fieri loved the French inspired food.  Chef Luke Bibby serves appetizers, sandwiches and Brunch and is a perfect place for that late night snack after hanging out at Gibson.
TIP:  Open for dinner daily, lunch Fri-Sat, and Sun brunch.  

All 3 locations located within 100 feet of 1201 South Lamar Blvd, South Austin.