(Last Updated On: August 15, 2023)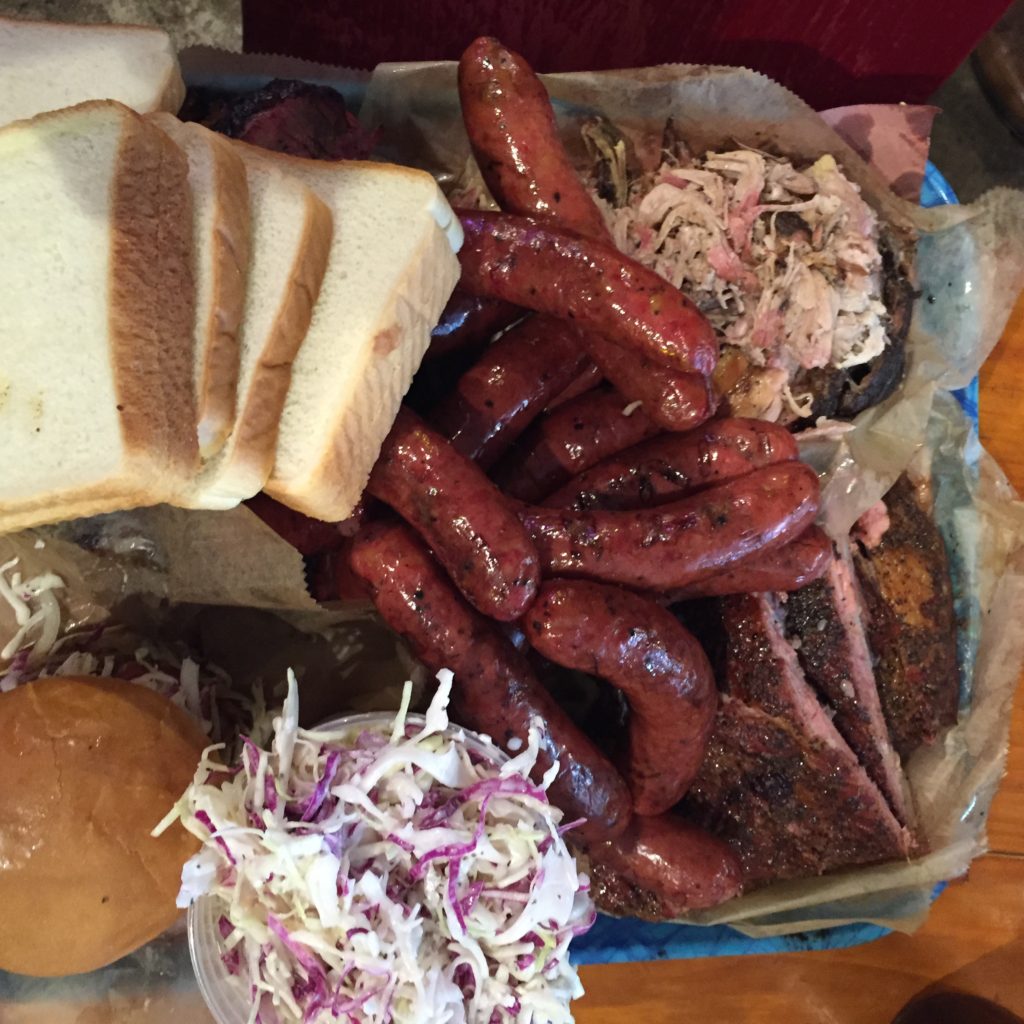 Franklin BBQ, an East Austin hotspot, is nationally known for its famous BBQ. Aaron Franklin who started this powerhouse barbeque joint, is an Austin legend.  He's an author and TV star…and loved by everyone he meets. The line is long, but don't be deterred, the food is worth it. Feel free to bring your own beer while waiting and consider packing a chair or card game [unless it's during a Covid Pandemic]. Once you are eating the line will be a distant memory because Franklin BBQ serves up some of the best brisket in the country.
TIP: Tues-Sun 11am – Sold Out (2 or 3 pm). Curbside Pickup Available, Minimum order of 3 pounds, up to 25 pounds of meat. Order online for pick up.
Top 20 Take Out 2020: Best 4 hour wait to zero
Quickie Pickie down the street, is a typical cool, East Austin vibe, which is a cross between a bar, diner and a convenient store with toothpaste if needed!  It's right down the street with heaps of local beer on tap with great live music and events.  Follow them on Facebook for the most current events.
Located at 900 E 11th St, East Austin.