(Last Updated On: August 15, 2023)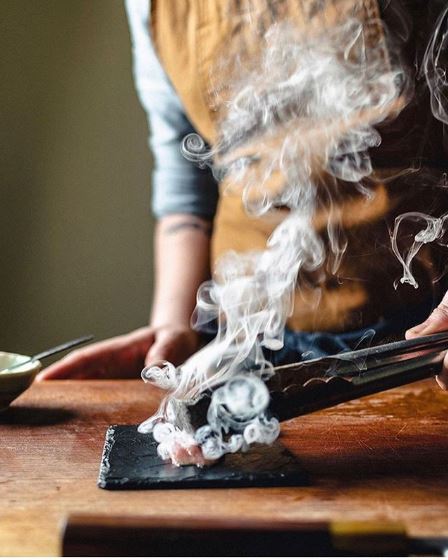 Kyoten Sushikio has evolved, but it keeps getting better.  It started as a food truck, and was one of my favorite places in the city with off the charts fresh sushi in a zen garden.  Now, it's taken over by Chef Sara Cook, who does an Omakase only, intimate seating experience at this cozy, little restaurant.  If you are a sushi lover, and have appreciation for the art behind this master only type of meal, then this is your place! 
TIP:  Pick up for dinner Thurs-Sat via Tock. 

Halcyon is right around the corner from Kyoten, and a great way to extend a date night or night out with friends. Halycon is known for the intricate foam art atop the coffee beverages as well as the unique dessert options. The Smores are a popular, as all the ingredients (and a miniature campfire!) are brought to the table.
4600 Mueller Blvd, Mueller.