(Last Updated On: August 15, 2023)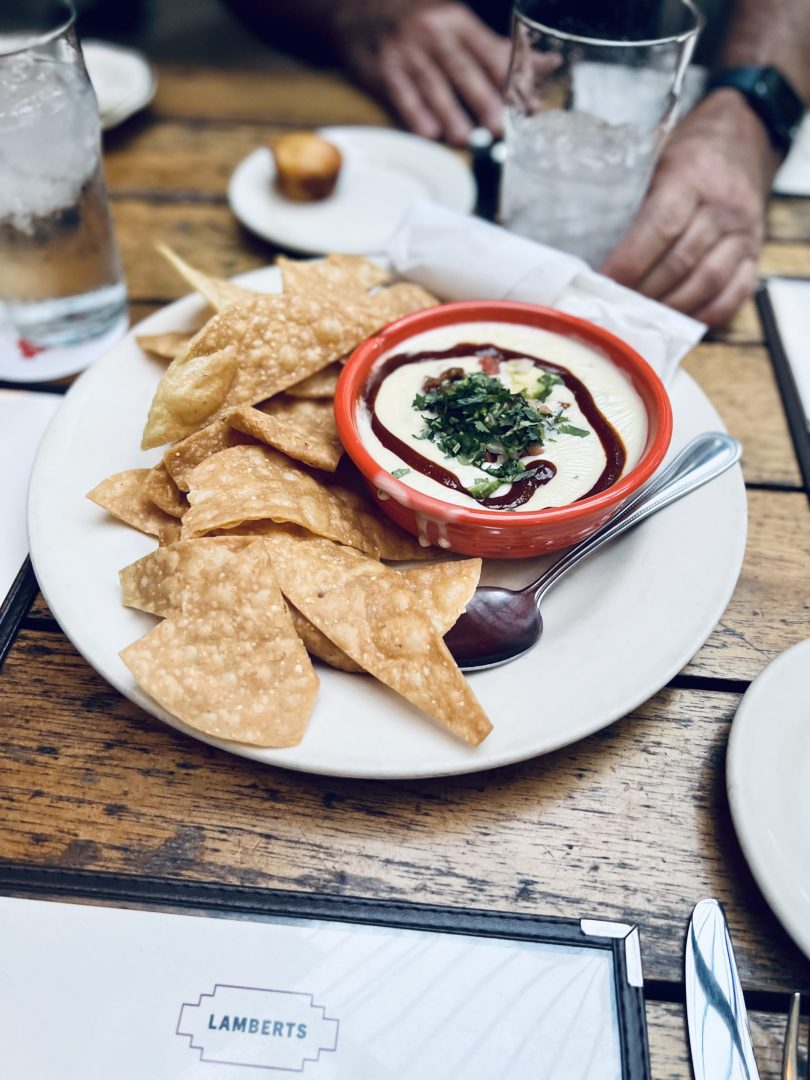 Lambert's Downtown BBQ in downtown Austin, is located in the restored Historic Schneider Brothers Building within the 2nd Street District.  McGuire Moorman Hospitality is one of the most successful companies in the city with their restaurants, and Lamberts is no exception. It's a cozy BBQ restaurant serving signature cocktails and fancy BBQ for brunch, lunch and dinner.  Happy hour is a great deal, their patio is cozy, and Live Music is played upstairs, where you can hear local bands. It has a combination of the best of what Austin has to offer, all wrapped into 1 venue…downtown, live music and BBQ!
TIP:  Open for Dine In, Takeout & Delivery for dinner Thurs-Sun. Brunch Sat-Sun. Garage parking at City Hall and AMLI Building. Reservations via OpenTable.

Yummi Joy is a perfect description for this spot right next door to Lamberts. After enjoying your meal, and yummy savory goodness…a sweet is a perfect ending. It's a candy store with lots of choices of nostalgic candy, fudge coffee beverages and soft serve ice cream. Young or old, this will bring out the "kid" in everyone who steps into the store. 
Toy Joy, owned by the same group behind Yummi Joy, right next door,  where you can get lost for hours perusing the endless nostalgic toys, novelties, and games at any price for every age.  Have you always dreamed of being a hipster?  They have 6 months of temporary mustaches delivered for only $5 a month.
2nd Street District, which is where these stores are located, with heaps of restaurants, boutique clothing, barbershop and a grocery store.  They have continuous events throughout the year, and is a great place to spend the day or night.
TIP: Parking can be found on the link above.
Within 50 feet of 401 West 2nd Street in 2nd Street District, Downtown Austin.